It's Friday! Thank God! Thank fucking Christ. I am ready to relax. How 'bout you guys? My Friday evening will possibly consist of going to show, maybe consist of spending money, and probably consist of eating junk food and playing video games/watching cartoons. Back in the day though, Fridays were a time to come home, put on ABC and watch the gang on the wonderful block of programming that was TGIF.
The schedule changed over the years and a large number of people appeared on the various shows that formed the wholesome tapestry that ABC called family programming. In this wide group of people, there's bound to be some intersect with the vast array of people that have lent their voice talent to the DCAU. It's time for Thank Go(o)d(ness) I Voiced a DCAU Character.

The show perhaps most associated with TGIF was Full House, and while the DCAU never featured the talents of Bob Saget or John Stamos or the leather-draped skeletons known as the Olsen twins, we did manage to wrangle Mrs. Becky Katsopolis, one Lori Loughlin.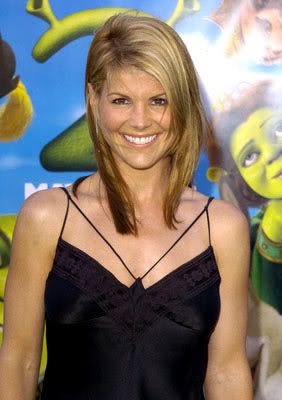 She's a lucky lady when it comes to fictional romances, getting first a full dose of John Stamos (A dose of the 'mos, as the say):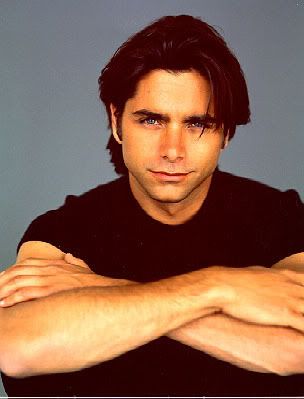 And in her role as Tracy Simmons in The Greatest Story Never Told, sauntered into the sunset arm in arm with Booster Gold, the suavest of time travelers.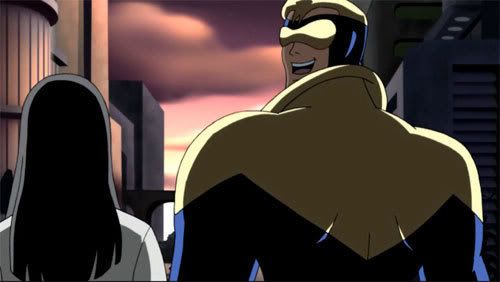 The families on TGIF were usually more of a cluster fuck, as evidenced by the source of two DCAU voice actors, Step by Step: a modern day Brady Bunch headed by Patrick Duffy and Suzanne Summers. Patrick Duffy provides the voice for Steve Trevor in the Savage Time: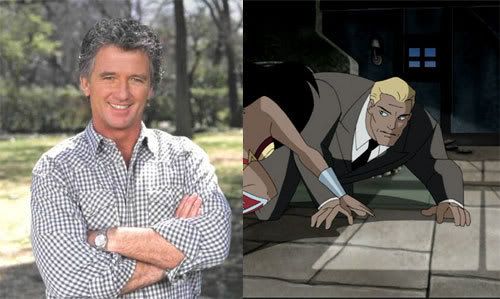 And he only had to fake an old guy voice for the one scene. For one word, even.
Also on Step by Step was Jason Marsden who played like…the neighbor kid or something, Rick Halke. Since his days entertaining children too young to go out on Fridays, he's spent a lot of time entertaining children too lazy to go outside ever. Like me. Uuuuuuh.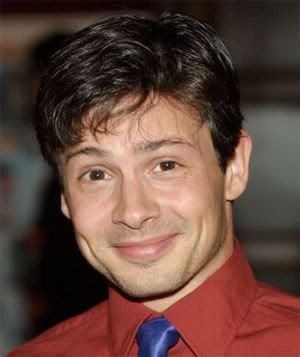 He's provided voices in several non-DCAU cartoon series including The Batman, Loonatics Unleashed, The Fairly OddParents, Kim Possible, Xiaolin Showdown, Teen Titans, and a number of others. In the DCAU his credits go back to Superman where he voiced Young/Teenage Clark Kent, then provided the voice for Donny Grosso in an episode of Batman Beyond. Past those bit parts, Jason voices two of my absolute favorite characters out there.
Snapper Carr: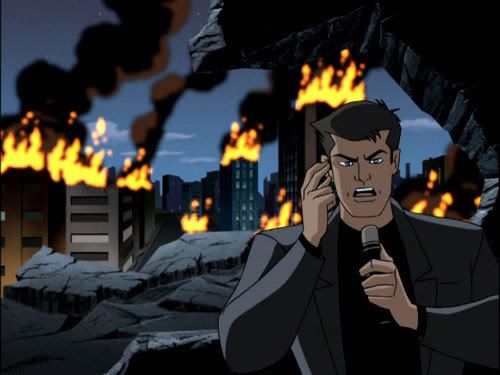 and
Static's little white friend:
In the Batman Beyond universe, we have Boy Meets World dreamy old brother Will Friedle voicing Terry McGinnis: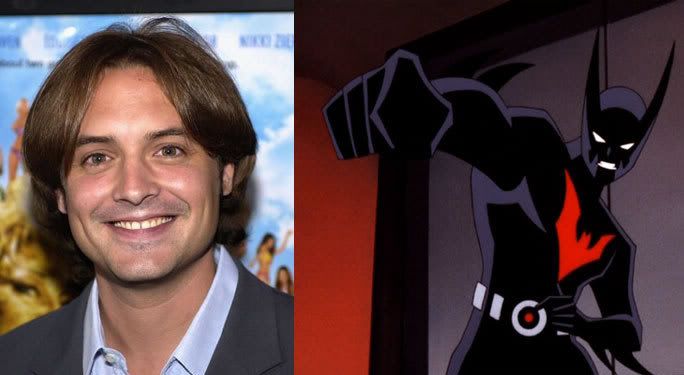 He also voiced Kyle Rayner on JLU.
His other acting credits including voicing Ron Stoppable and an appearance on Are You Afraid of the Dark? He also apparently Jason Marsden's best friend. I would love to hang out with them and yell at Will Friedle for supposedly dating Jennifer Love Hewitt who is a horrible, wretched imitation of a human being. I do not like her.
Sabrina, The Teenage Witch Star, Melissa Joan Hart is the voice of the DeeDees and is also Clarissa, best known for explaining it all.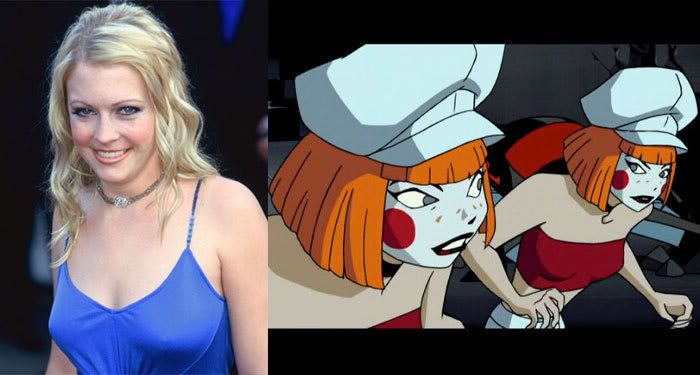 Melissa was recently in made for TV movie where she starred as a waitress who kidnaps customer Mario Lopez to bring home to meet her parents for Christmas. This movie sounds amazing, with such a star-studded cast.
Unfortunately, no one from Family Matters provided any DCAU voices, as any black DCAU characters are voiced by Phil Lamarr.
GROUP DISCUSSION:
Who was the most attractive person on TGIF while it was on the air? Keep in mind, that at one point, Dinosaurs was part of the line up.
Who is the most attractive now? Keep in mind that those puppets store pretty well.