It is December 12th! 12 days until Christmas Eve, and 12 days to wrap up your holiday shopping. And as you go down your lists of gift recipients, I'm sure you've not forgotten about little old me! Because let's face it, I really do need more shit. My DCAU collection is quite robust, I assure you, but let's take a gander at some of things on my DCAU Wishlist.
You'll recall I recently became the proud owner of that Superman stapler, but that line of desk accessories didn't end there. There's also a Wonder Woman notepad and a Batman pencil holder: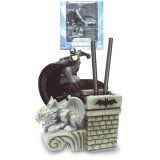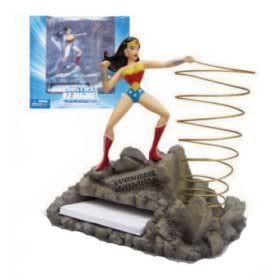 I'm pretty sure you can put pencils or something in Wondy's lasso there too, and then they have to tell the truth. Really if I were to own both of those things, I would have to add "bigger desk" to my wish list. Maybe some sort of awesome desk with like a bunch of little monitors that I can put on a bunch of different TV stations and stuff.
Next is this Martian Manhunter wall bust: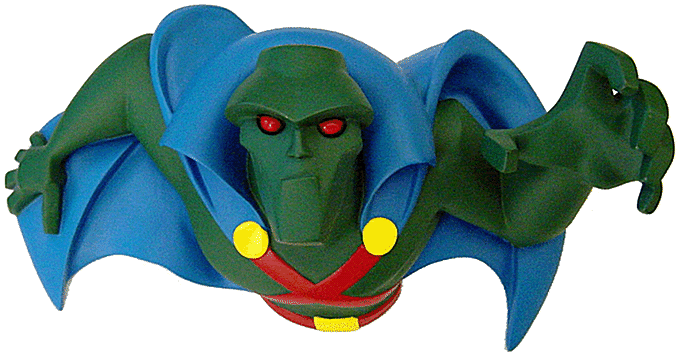 I find the MM wall bust to be the most appropriate given his ability to actually walk through walls, but this would be better if he were making some sort of kissy face or something like that.
I am dying to get my hands on the Batman Beyond CDs. I have a bunch of the DCAU theme songs on my ipod, along with the Mask of the Phantasm soundtrack and I've been trying to figure out if I can get the special "all-music" track of Destroyer ripped from my DVD somehow. I love the music of the DCAU, and especially Batman Beyond and every time Bruce Timm is like "I have a bunch of CDs of the music" I want to make him ridiculous offers for them, like a kidney if he needs it, or a bunch of coupons good for various chores around his house.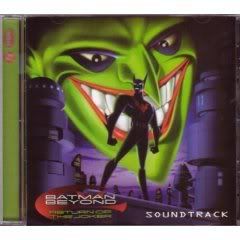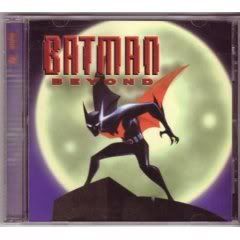 One line of DCAU merchandising I am severely lacking in is the games. From what I hear, all of them are bad. Especially a certain Superman 64. But this is me, ok? We are talking about the person who owns that fucking stapler. You think I don't want all those games? Because I fucking do.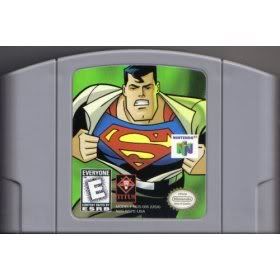 Sure, it would be cool to someday own all the stuff, and I hope to at some point get all the Superman and Batman Beyond comics (of which I currently have very, very few). But what do I really want for my DCAU collection this Christmas?
This: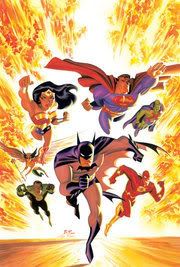 Giclée on canvas, lines by Bruce Timm, colors by Alex Ross.
It's only $1,050. Of course, I would want it framed so that's an extra $150, so $1200 total.
Who wants to make this the best Christmas ever?
Do any crazy rich people read this?
That would be killer awesome.